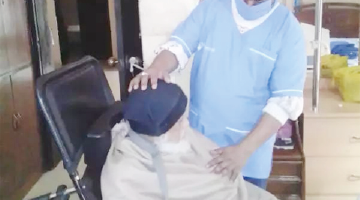 CAREGIVER SERVICE
PERSONAL/GERIATRIC CARE
Give Your Loved Ones Quality Care You Can Trust.
PERSONAL CARE
The experience of a person diagnosed with cancer or heart disease is very different from that of an
Alzheimer's patient or someone with a pulmonary condition. At Acro Medical, we tailor our personal care plan—both clinical care and our support services—to meet the unique symptoms including to ensure the social and emotional needs that can accompany each specific condition or illness.


We are there because we care
GERIATRIC CARE
For the parents of immigrants, we are introducing home health care packages who have elderly parents living in Bangladesh. We aim to provide complete assistance to immigrants who hardly have time for their family because they don't live close to them. Leave your elderly care responsibilities to us. We evaluate your family member's condition and needs. We will work with you to develop a plan that is best for you and your family, whether continuously or on a routine. In addition to that, we determine to ensure the well-being of them with technology entering every space of life. The process of elderly home care services has become even more convenient with real-time updates and easy communications.